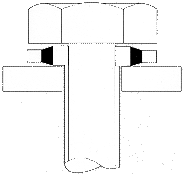 WASHER SPECIFICATIONS
The Pamargan bonded seal is a rectangular section, metal washer, with a trapezoidal shaped ring of vulcanised rubber bonded to the inside. Both the washer and the material can be selected to suit a given application. The seal is for use in high pressure environments where copper washers are unsuitable.
An improvement to the original concept is the self-centralising bonded seal – designed by Pamargan – that offers additional benefits. It is available in all popular BSP sizes and many other metric sizes.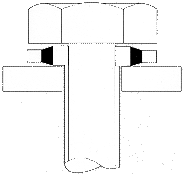 SPECIAL BONDED PARTS
Partnerships are the growth of any business. Pamargan has now many partners all over the world locking their companies into our highly motivated workforce dedicated to customer satisfaction.
akon fake watch
Considerable ongoing investment in new technology and quality systems has enabled the company to confidently expand its interests in other, related areas of rubber to metal bonding.
ifteen years in this specialist area has created considerable expertise in new opportunities.
We can develop PTFE to rubber bonding, plastic to rubber bonding and metal filtration gauze to rubber bonding. Please forward your Design Requirements.
Facilities range from design/prototype service to full production capability with extensive experience in mould design, rubber formulation and bonding agents. In-house, computer aided design enables prototypes to be produced with the minimum of delay.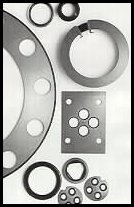 SPECIFICATIONS
| | | |
| --- | --- | --- |
| METAL | TENSILE STRENGTH MN/m2(MINIMUM) | SPECIFICATION |
| Mild Steel Pressings CS4 BRH5 | 540 | BS EN 10139 |
| Mild Steel Turned EN8 | 540 | BS EN 10277-3 |
| Stainless Steel Pressings T316 | 540 | BS EN 10088-2 |
| Stainless Steel Turned T303 | 540 | BS EN 10088-3 |
| Stainless Steel Turned T316 | 540 | BS EN 10088-3 |
| Stainless Steel Turned T304 | 540 | BS EN 10088-3 |
| Brass Turned CZ121 | 380 | BS EN 12164 |
| Brass Pressings CZ108 | 380 | BS EN 1652 |
| Aluminium Bronze Turned CA104 | 700 | BS 2874 |
| Aluminium Alloy Turned | 370 | L102 & L168 |
| High Tensile Steel | 880 | S154 |
| Aluminium Alloy TurnedHE 30(6086 – T6) | 370 | BS EN 573-3 |
| | |
| --- | --- |
| SURFACE FINISH | SPECIFICATION |
| Zinc Plating | Def.STAN. 03-20 |
| Gold Passivate | Def.STAN. 03-33 |
| Cadmium Plating | Def.STAN. 03-19 |
| Chromic Anodise | Def.STAN. 03-24 |
| Sulphuric Anodise | Def.STAN. 03-25 |
| Clear Passivate | Fe/Zn-5CIA |
| Zinc/Iron and Black Chromate | Fe/Zn – Fe 5 C4 |
| Zinc Nickel Trivalent Passivate | 12-15% Nickel –5 microns min |
Links
The Hutchinson Group
Hutchinson (UK) Sales
Contact Details
Address:
Pamargan Products Ltd.
47 Mochdre Enterprise Park,
Newtown,
Powys
SY16 4LE
United Kingdom
Tel: +44(0)1686 625181
Fax: +44(0)1686 627849